Protect your slideout with a Deluxe Dometic Slide Topper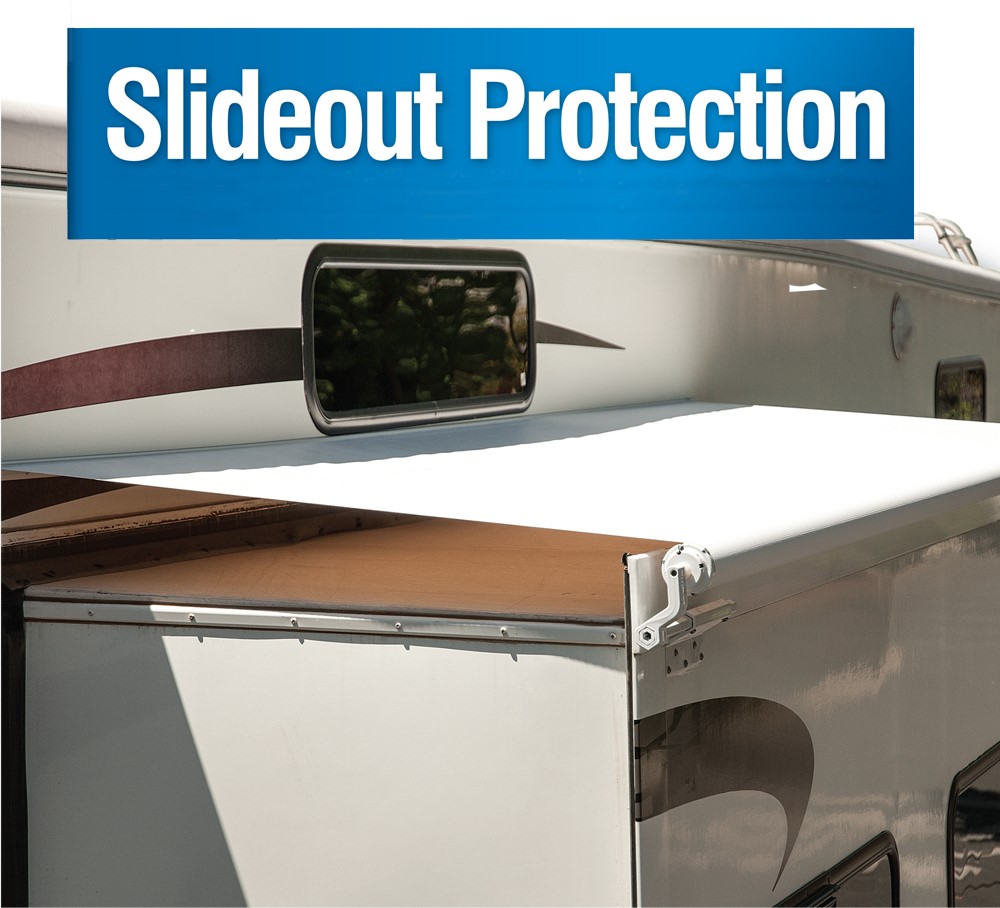 Keep nature outside with the Dometic Deluxe SlideTopper
Without a Dometic SlideTopper protecting your slideout, you're bringing in all the weather, twigs, leaves, and other gifts of nature into your RV every time you close your slideout!
Mounted permanently to the unit, high quality, durable vinyl fabric and a wide overhang keep harmful debris away from the top of your slideout.
Did you know…
– Slidetoppers offer better climate control (cooler in summer and warmer in winter)
– Slidetoppers protects seals from drying out due to UV rays
– Slidetoppers protects seals from any falling tree debris — You'll NEVER have to brush off your slidetout roof again!
Leisure's BEST PRICE
$550 Installed – ANY SIZE!!!
Want black?…Add $50!