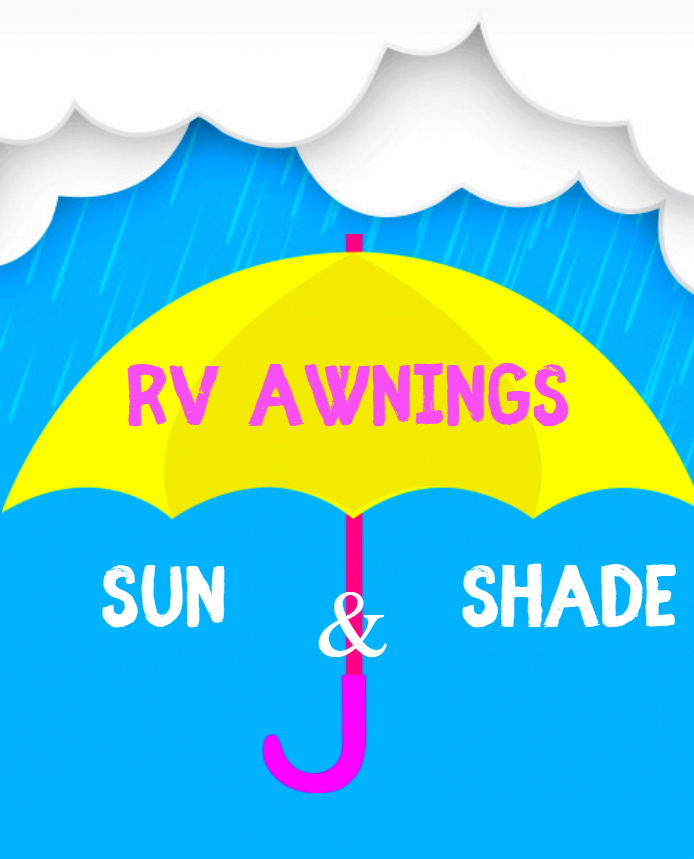 Every trailer has an RV awning on it whether it be a manual one or a powered one.  But do you really know what the purpose of your awning is?
Not only does it provide a great space for outdoor living, it's actually
"made for shade" and considered to be a sun-shade.  It's not designed to be left up in the rain or high winds.
In all owner's manual it clearly states: CAUTION – During incidents of high wind, heavy rain or extended periods away from your unit, it is advisable to retract your awning completely to prevent damage from your awning and your RV.
We like to send out a newsletter like this the beginning of each season to remind all of our campers.
Be sure to check the weather while you're camping (or if it's set up at home in your driveway).  If you see it's going to rain PUT YOUR AWNING IN/UP!
We know, it's a pain in the butt we get it, you have to remove sun shades or awning lights (if applicable), but it's WORTH IT! 
What's that saying?…Better be safe than sorry!