Tent Trailer Accessories
Patio Lights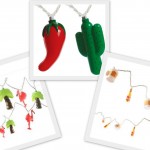 Cute and colourful – Brighten it up under your awning!
Roof Mount Bike Racks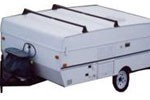 Mount up to four bikes on your pop up roof!
Trailer Coupler Locks

Help prevent theft when your Tent Camper is parked without being attached to your tow vehicle!
RV Levels
Level out your Tent Camper! Many to choose from.
RV Stabalizing Base Pads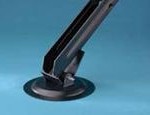 Wide pads for greater stability!
Porta Pottie

Many different models to choose from!
Cast Iron Pie Irons

A great way to cook over the fire! Cast iron will NOT melt in fire!
Cabana Tent Room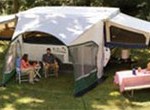 The Cabana RV Dome Awning increases living space by as much as 881 cu. ft.!
Trimline Screen Rooms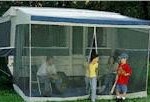 Precise fit & fine mesh polyester screen effectively protects against flying insects!
Tripod Grill & Hanger

A convenient way to cook while camping! Easy to pack & store!
13.5BTU Air Conditioner
Keep your Tent Camper cool this summer with a Duotherm A/C!
Awning Mats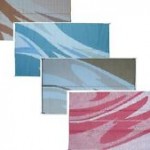 Great quality, easy to clean and grass friendly!
RV Step Rugs

Keep the dirt out of your trailer! Available in blue, green, grey & brown.
Maxx Air Vents

"Keep the sun in & rain OUT!"