You don't want to miss this….
It's Better……It's BIGGER…..It's BACK!!!
It's the GREATEST RV SALE ON EARTH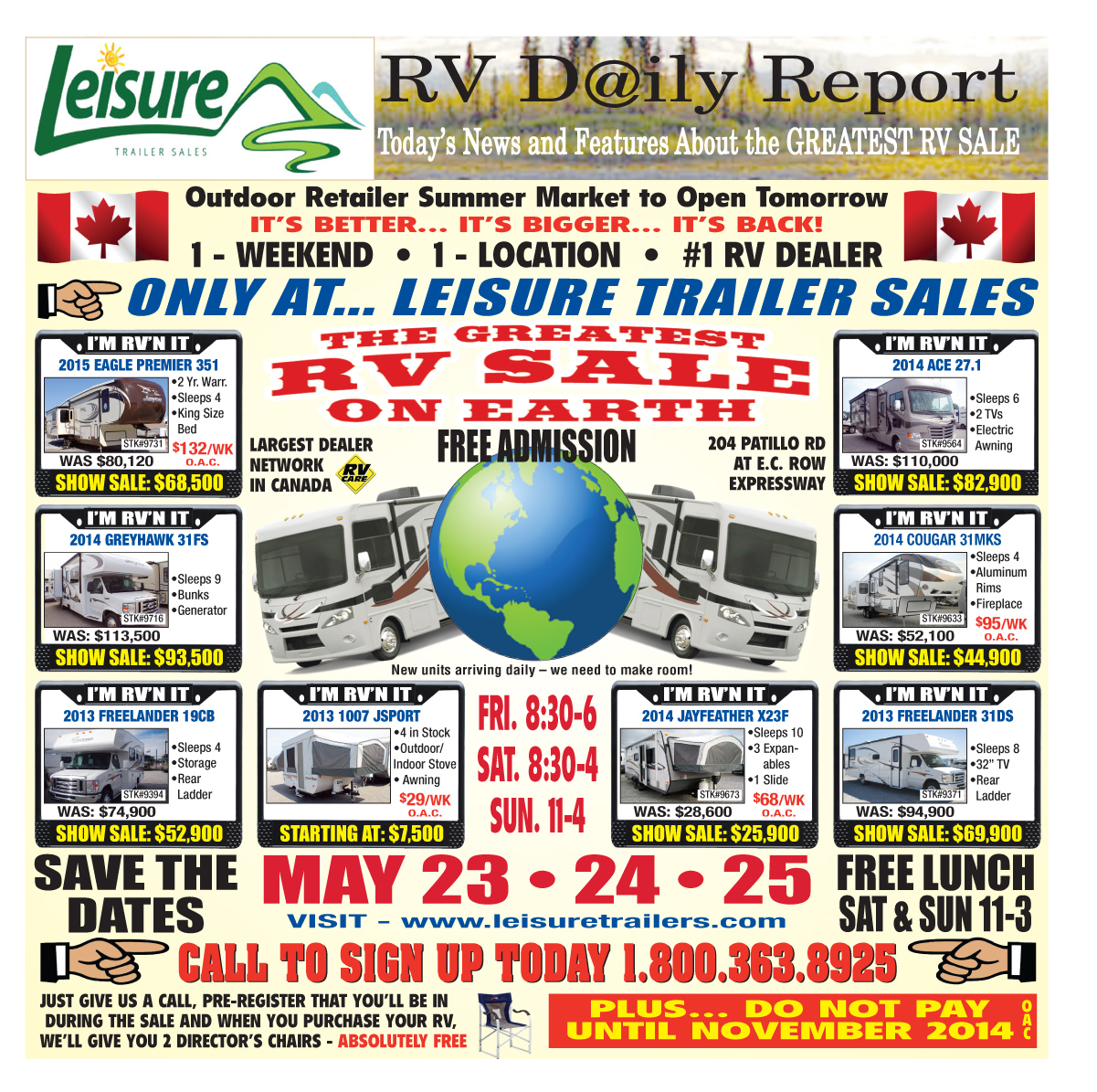 1-Weekend    1-Location    #1-RV Dealer
WHEN — Friday May 23rd – 8:30 – 6:00
Saturday May 24th – 8:30 – 4:00
Sunday May 25th – 11:00 – 4:00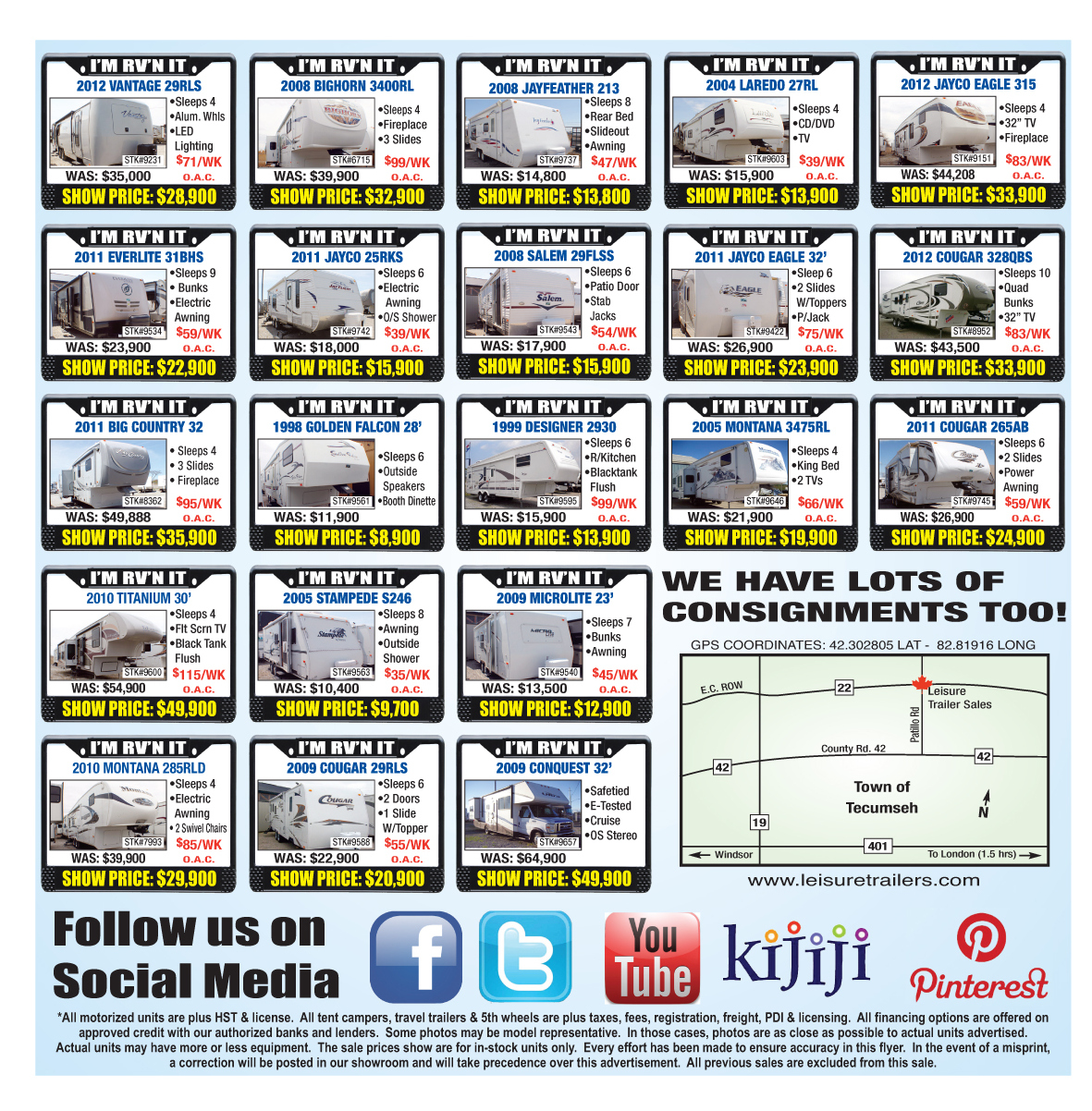 WHERE — Here at LEISURE TRAILER SALES!!!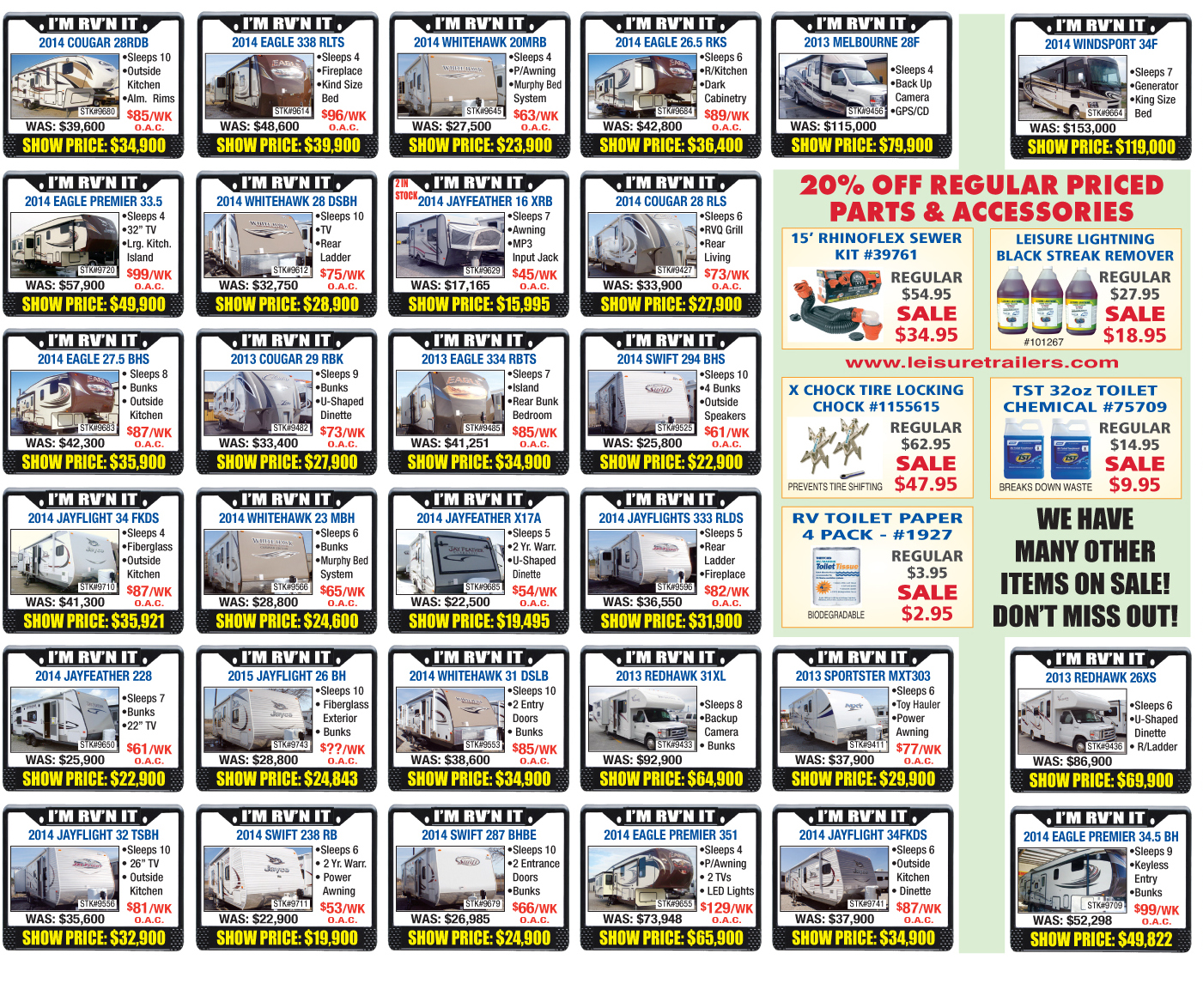 WHAT — FREE Admission
FREE Lunch (Sat & Sun 11-3)
NO PAYMENTS until November 2014! (oac)
20% OFF ALL Regular Priced Parts & Accessories
PLUS much more – Look for our flyer in your local paper!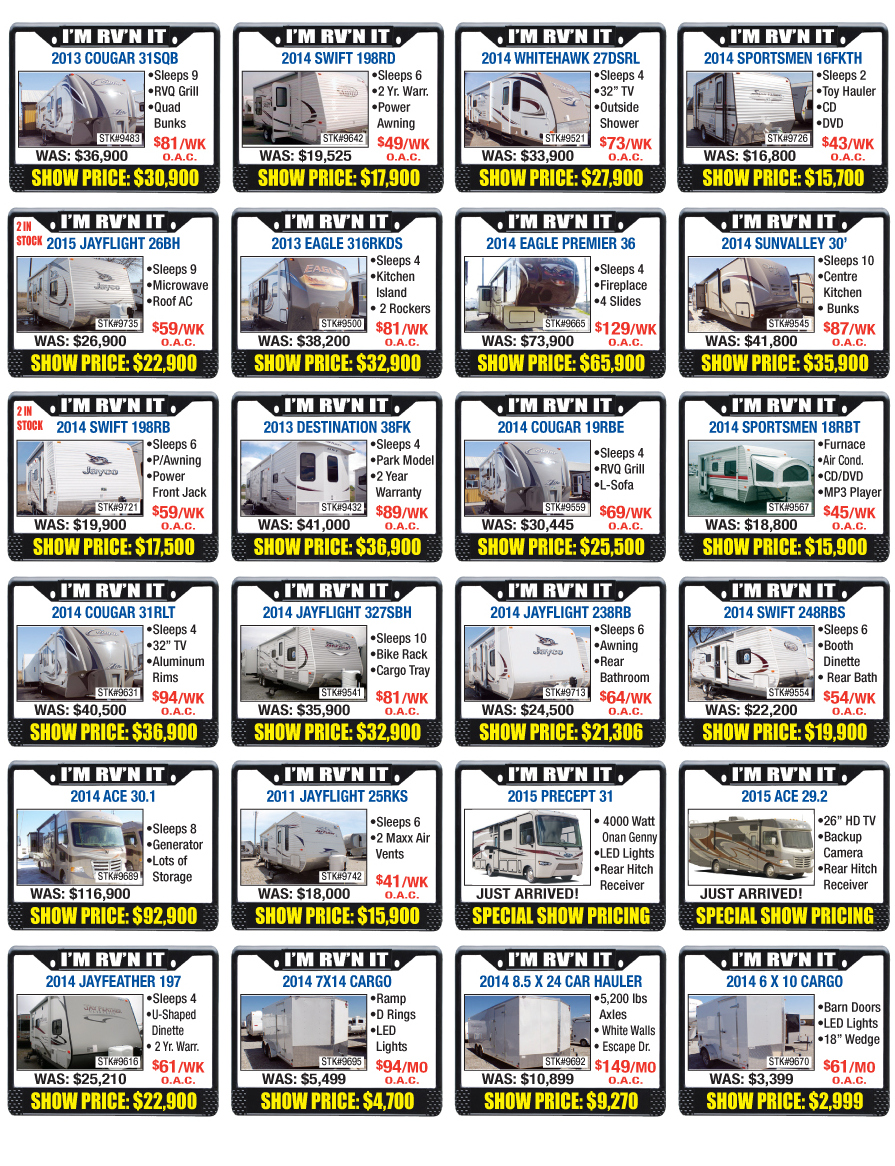 Call & Pre-Register that you're coming to the sale,
and when you purchase your new or used trailer, we'll give you two director's chairs for FREEEEE!!