Does your enclosed or open trailer need its yearly safety?
Bring it down to us – we'll do it for you!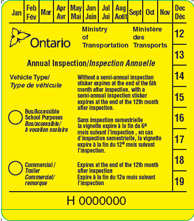 Inspections start at $70*.
We will:
Inspect exterior lighting and tire wear
Inspect brake operation and shoe thickness
Inspect break away switch and chains
Inspect shackles, plates, bolts and hangers
Once its passed the inspection, a safety sticker will be put on the trailer that is good for one year.
Call us today and book your appointment!