There are many advantages of investing with an RV Care Dealer. ¬†Here's one of them…
Get your trailer WINTERIZED here at Leisure and you can enter for a chance to
WIN YOUR WINTERIZE!!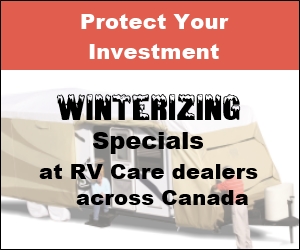 There are also other great prizes to be won.  Please visit www.rvcare.ca for complete details.
It's up to YOU to enter to WIN on their website!!
Good luck campers!