Spring is around the corner and that means…..
IT'S SHOW TIME here at Leisure!!
Be sure to join us February 28th, March 1st & 2nd for the
WINDSOR BOAT, POWERSPORT & RV SHOW & SALE!!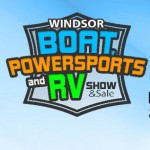 This year it will be at Tecumseh Mall – in the old Zellers.
— 160,000sq.ft. of show space
— Enjoy two events in one location – the Windsor Home & Garden Show will also be there!
Southern Ontario's only combined show featuring:
Sport Boats, Pleasure Craft, Fishing Boats, Pontoons, Cruisers, Personal Watercraft and Outboard Motors, plus Canoes, Kayaks, and Sailboats. RV's, Campers, and Pop-Ups. All styles and makes of Motorcycles and ATV's.  The latest 4×4's, Trucks and SUV's to tow and carry.
Additionally, attendees can expect to find products and services related to:
Hunting, Fishing, Cycling, Sailing, Scuba, Archery, Fitness, Resorts and Travel Destinations, Marinas, Summer Camps, Recreation Programs, Apparel and Aftermarket Products
SHOW TIMES:
Friday 12:00 -9:00
Saturday 10:00 – 6:00
Sunday 10:00 – 5:00
Admission $10 – kids 16 and under are FREE!!!