Travel Trailer

Accessories

This toilet offers the comfort of a full-sized deeper bowl, plus stain and scratch resistant all china construction!
Blue Streak Chemical Dispenser

NEW PRODUCT! Inexpensive, uses NO power, and saves you money on chemicals! Call us today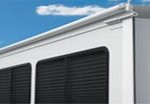 Keep debris off your slideout roof and out of your RV interior!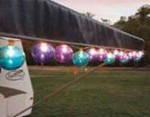 Light up your camp-site! Many styles of lights to choose from!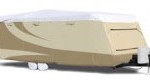 Ultimate protection for your stored RV! Fully breathable design resists mold and mildew growth.

Makes 33LBS of ice in 24hours!
Deluxe Power Tongue Jacks

Tongue jacks provide quality & convenience!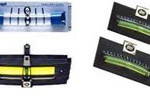 Level out your Tent Camper! Many to choose from.

Wastewater storage for those long stays without moving your RV!
(11, 15, 25 & 32 Gallon available)

Maximize your RVs carrying capabilities with this ladder mounted style double bike carrier

A great way to cook over the fire! Cast iron will NOT melt in fire!
Winegard Carryout Satellite G2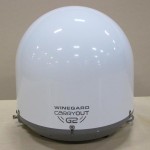 The Carryout G2 is an ultra-compact fully automatic satellite antenna.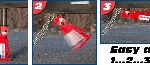 Give your trailer a little more height…It's as easy as 1…2…3!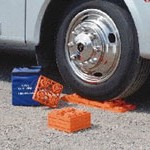 The original RV leveling system.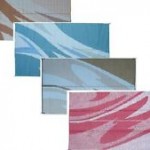 Great quality, easy to clean and grass friendly!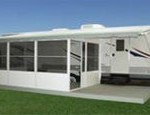 Aluminum structured
add-a-room for roll up awnings!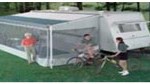 Makes your RV patio awning into a comfortable screened-in enclosure that protects from flying insects and nearly doubles your living space!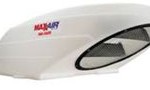 Ventilation without worry of the weather!

"Keep the sun in & rain OUT!"